We've recently updated to SF2021.1 and I noticed the following validation continiously returned: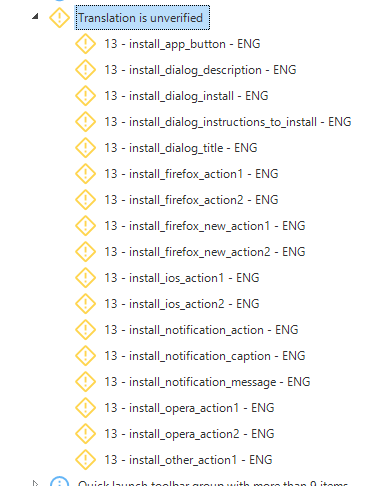 Even when I approved the translations, merged to trunk, created a new branch from the trunk, the new branch also contains this message. I found out the translations are not approved in the base project "GUI_TRANSL". Is it save to approve them there? I didn't expect to approve new translations according to the upgrade blog.
https://docs.thinkwisesoftware.com/blog/2020/11/26/2021_1.html#upgrade-validations
Best answer by Erwin Ekkel 29 January 2021, 09:42
I will create a bug for this so this will be solved in a future release. For now you can safely approve the translations in GUI_TRANSL so you won't get the translation validation messages anymore.
View original