Hi all,
I am curious about a couple of things in the Universal GUI:
We have a subject with 2 prefilters, showing perfectly on a bigger screen: 

But when the screen gets smaller, the prefilters are hidden behind the 3 dots, in my opinion there is enough space left to show the prefilter buttons, is this by design? And can we influence this by a setting? And can we influence if only 1 prefilter shows, which one that would be, is that with the "order no" ?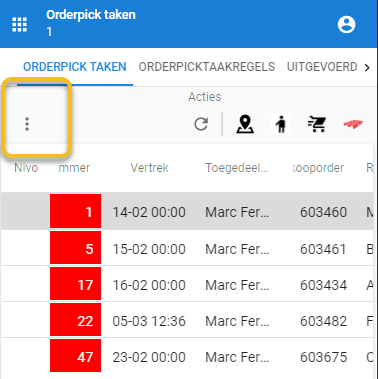 The next question is about the alignment of the headers in universal, we see them aligning with the same alignment of the data, the same behavior as the windows GUI.But in the Windows GUI we see that the text that is aligned on the right side, still starts at the beginning, as in the Universal GUI we only see the end of the text, is this by design? Cause I would prefer the same behavior as in the windows GUI since this is more clear.
And 1 final question, in the translation we use an "enter" to make the header a bit bigger and keep the column smaller, the Universal GUI ignores this, will this be added any time soon?
Best answer by Sebastiaan Meijerink 17 August 2022, 10:11
View original