We are trying to design a task that has a lot of arranged parameters.
The problem we run into is that when the task starts the width of the dialog isn't calculated on the widest row of parameters, effectively pushing them to different tabpages.
Same with the height.
We can set the desired width of the dialog but in that case TW pushes a field to the next column messing up the layout.
Hope my explanation is clear.. Pictures are probably a better way to show it :)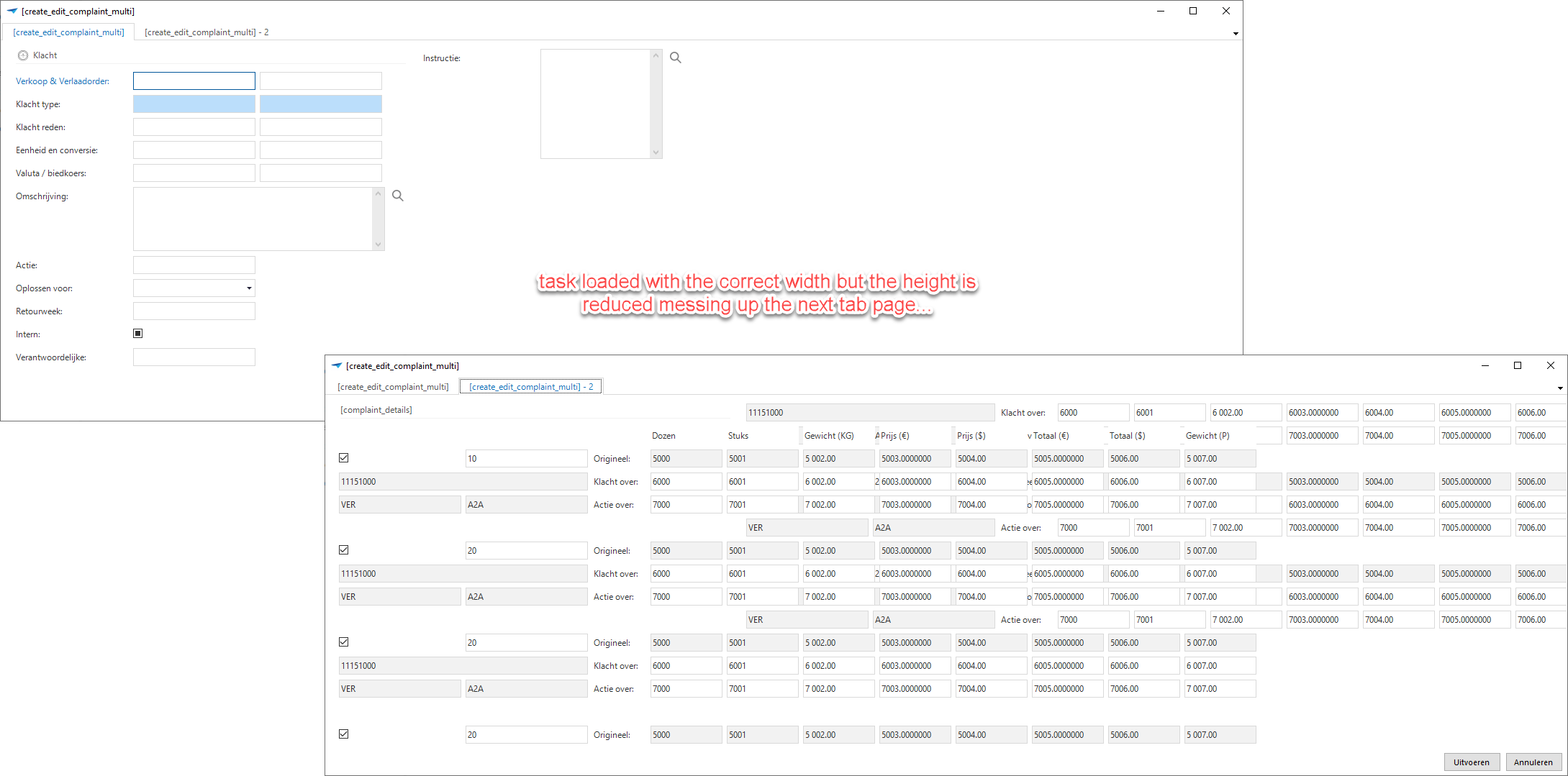 When I manually resize the dialog all falls into place:
 
Any ideas on how to do this?

 
Best answer by Mark Jongeling 14 December 2021, 07:38
View original