In our application I want to use third party ValidSign for digital signing documents (PDF). I am using a task and the HTTP connector (via Process Flows). I was able to test the POST in Postman using this body: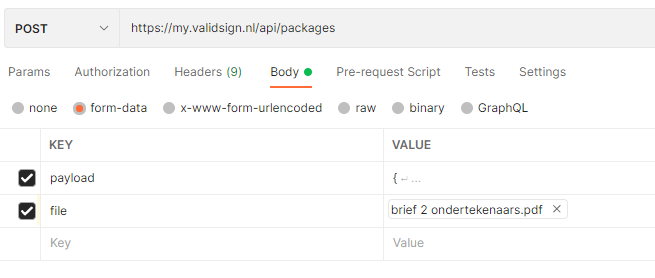 payload contains json-commands with signer information, file contains the PDF I want to be signed.
The response I get contains an ID for further communication with the REST API.
Where do I leave this parameters in the HTTP-connector ?