We would like to display data in a screen by means of a view. The data is grouped in the query of the view (column 1). In a next column (column 2) several fields are merged by means of "for xml path" to one field. The data in the screen is built up on the basis of a specified time range, which the user must be able to specify in the screen.
Normally, the data in a query is retrieved in a screen and filtered in the screen by the user (dataset reduced). In this case, column 2 is not re-selected and merged.
I would like to retrieve the data in the query based on of parameters (just like a task or report), I think this is possible with "function-typed table". The SF documentation states that you can create a "table" of type "function". This type is not selectable in the SF (version 2021.1)! How can we achieve this and is there more information about this?
Best answer by Mark Jongeling 7 May 2021, 11:00
Hi Robert,
There's an alternative way similar to how the Code search works in the Software Factory.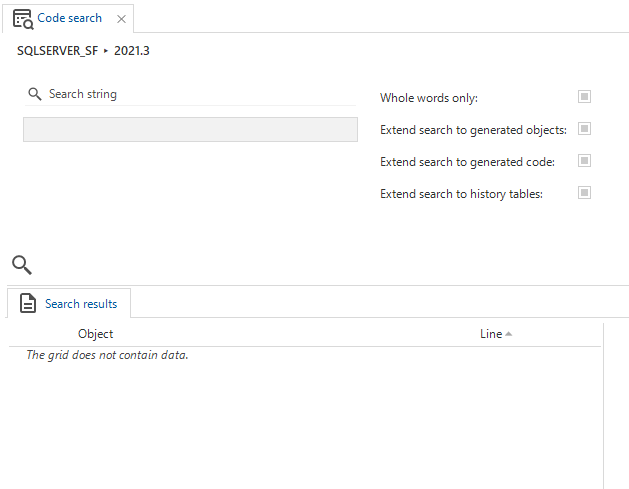 Have one table, with Insert/Update trigger, with an input field. When the user then enters a value, that value can be used to insert/update/delete rows out of another table that shows the results based on the input. An alternative to the trigger is using a Task like the Code search functionality does.
Would that suffice?
View original