Is a separate license necessary for the use of DevExpress Reporting or is this part of the suite?
Is a viewer needed or is this standard in the GUI?
How can I import a Crystal Report? I do not see an option to import Crystal Reports, as described in the release notes.
Best answer by Diederik van Duuren 18 January 2019, 14:54
Hello Andre,
To answer your questions:
The DevExpress Report Designer is part of the platform and therefore no license is required.
The viewer is embedded in the user interfaces and requires no additional drivers.
There are system requirements and limitations to importing Crystal Reports. See release notes 2018.1.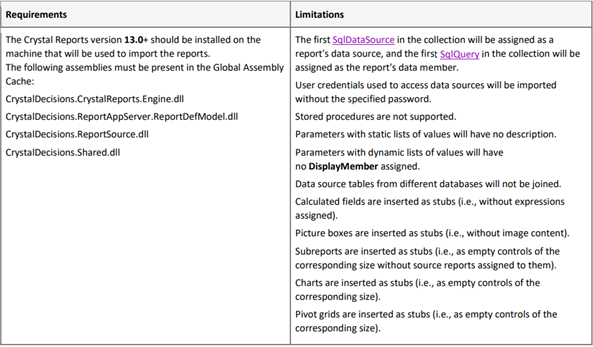 Could you please explain the absence of the import button for Crystal Reports?
Further documentation about the DevExpress Report Designer can be found with the following link:
https://documentation.devexpress.com/XtraReports/2162/Reporting
View original