Users can upload their own logos or icons for a relation (company or person) within the software.
We've tried to visualize these social media icons and logos in the maps component HTML pop-up template. The icons are retrieved in an underlying view based on the data in the table 'relation' and added as an url to the HTML body of the pop-up.
Unfortunately uploaded icons are not shown via the Windows GUI with Indicium. Also because the icons are uploaded to a fileshare where only the application pool user has read/write rights.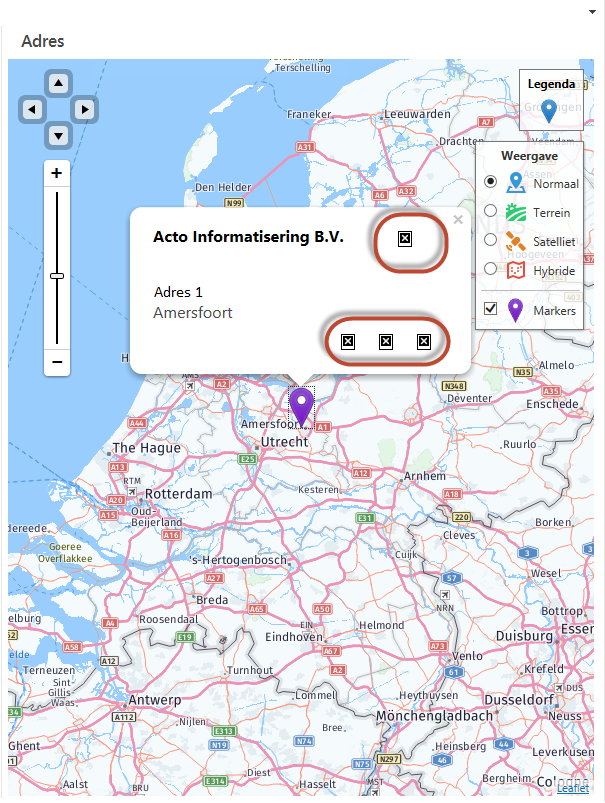 It would be nice if uploaded logos/icons could be viewed within the Maps HTML pop-up template.