What is the Validation Object Type: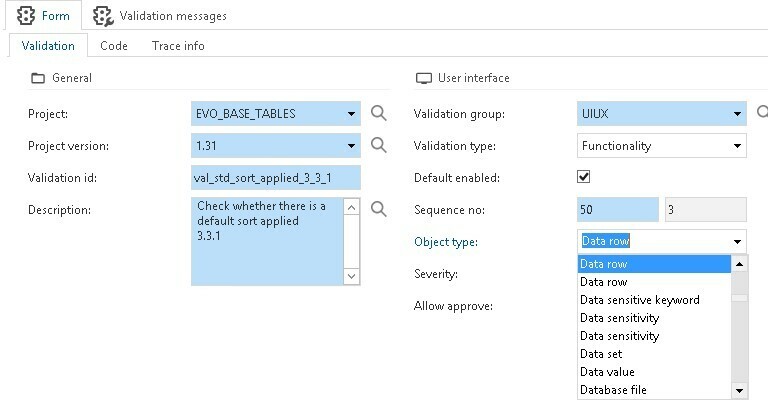 For the Subject → Default → Sort and Filter?

I can't seem to figure out where to find more informatie on this (if there is any). I'd also like to know what the duplicate values mean in the Validation Object Type list.
rgds Ricky
Best answer by Jeroen van den Belt 25 August 2020, 11:06
Hello Ricky,
For both 'Sort' and 'Filter' you should choose the object type 'Column' (both screens are actually variants of the 'Column' table).
As for the duplicate translations, I've made them unique in the upcoming 2021.1 platform release.
Hope to have informed you enough.
Jeroen
View original