There are two options: 'directly' or 'advanced options'. Choosing 'directly' causes rows from 15 and 30 (and more... ?) height depending of the content of a cell. To avoid this you need to choose for 'advanced' and set 'Tekstterugloop' off. Apparently this setting is 'on' when you choose 'directly'.
Is it possible to change this setting to avoid choosing 'advanced' because of the 3 follow-up screens you have to skip before you can choose 'Voltooien' ?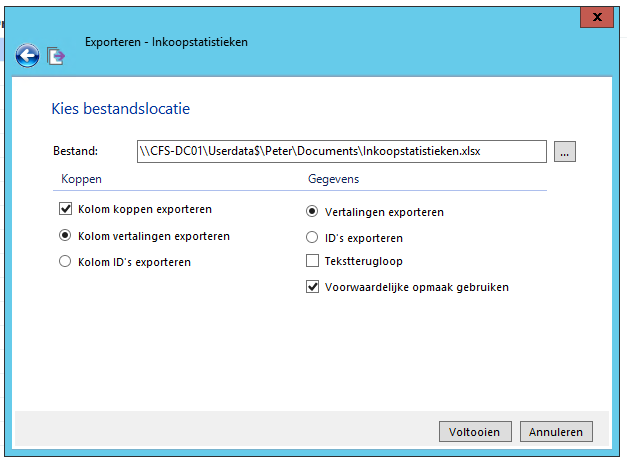 Best answer by Jasper 17 September 2019, 10:16
Hi Peter,
This is not possible unfortunately. Feel free to submit an
idea
for this.
View original