I like to do data mutations from inside a cube by using a task
For some reason field values are not passed accross
Can anyone explain what are the requirements for using tasks in combination with cubes?
Best answer by Mark Jongeling 4 May 2021, 09:24
Hi Harm,
I may have found the cause. When the PK column(s) is/are not available in the Cube, the connection doesn't function correctly. For me, I tried it with a Relation table and relation_id (PK) was not present as Cube field. Upon adding that field, the Task parameter was filled in successfully. Can you check that fixes it for you?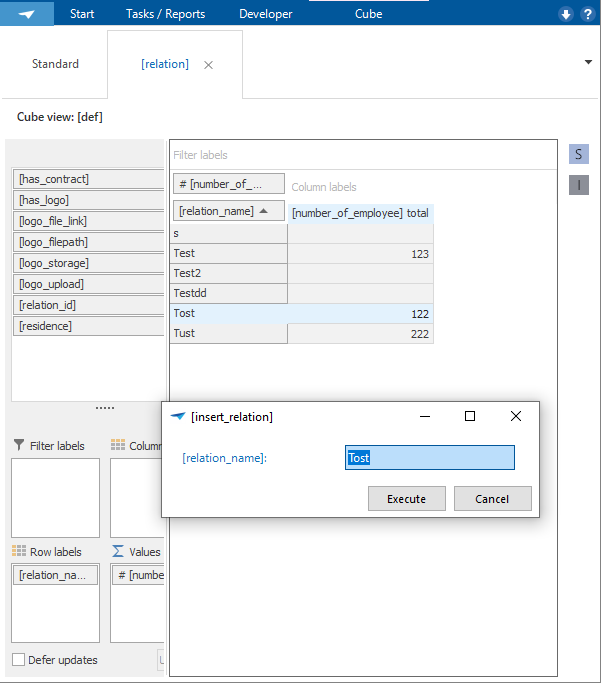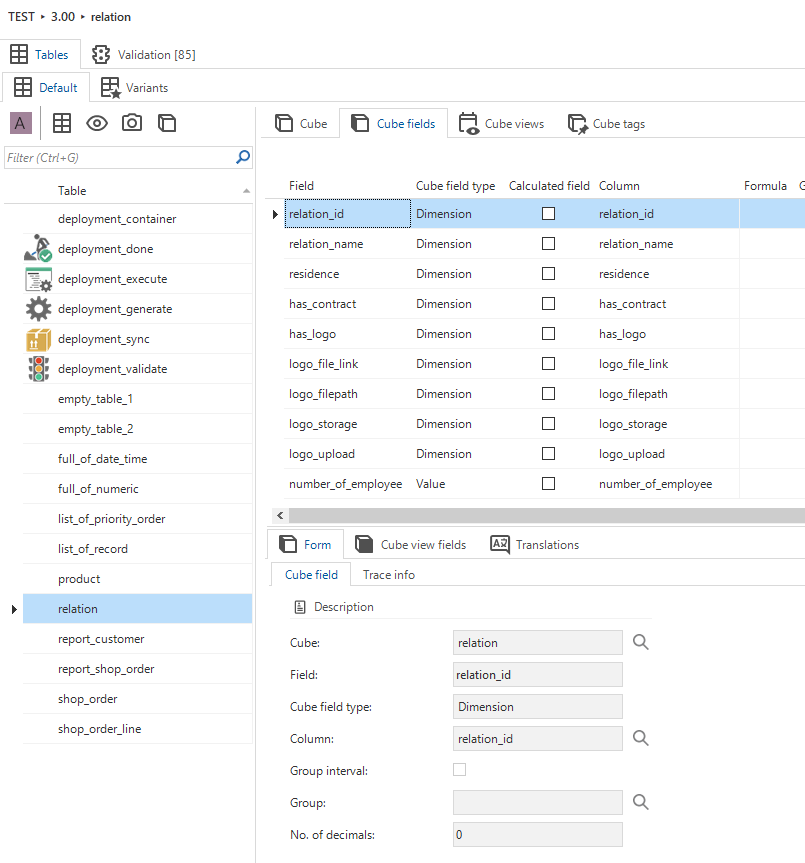 View original