Bug
Presumably from the latest SF version in which we no longer talk about project versions but model versions, starting branches directly against the SF all results in one and the same application definition.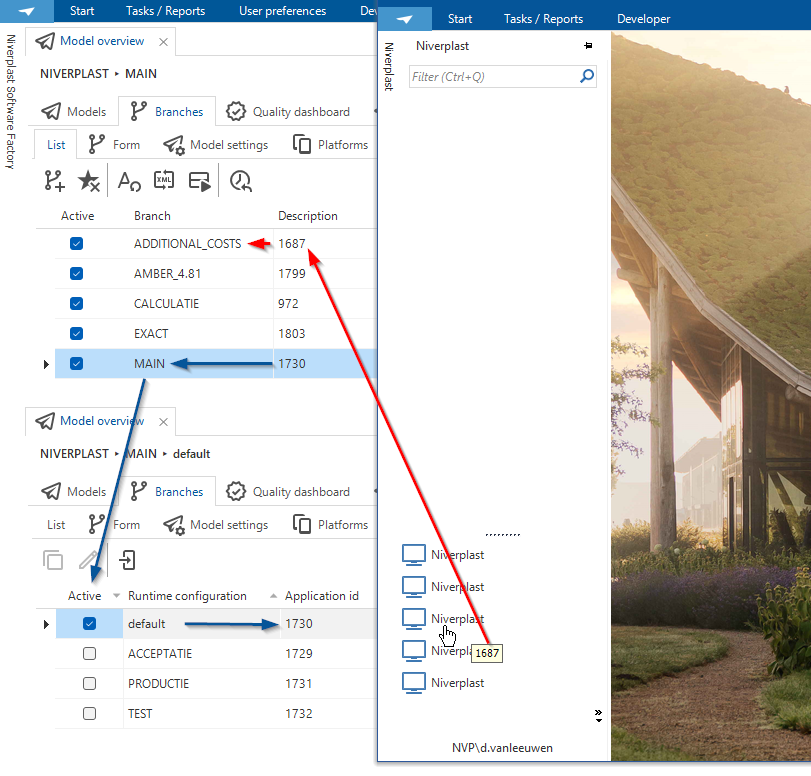 Workaround
To make it workable, I use application icons as a workaround and add the application IDs to the description.
Desired solution
Presumably the model_id is now displayed all "Niverplast" desirable would be that the branch name (or another recognizable column) is visible.
Another bug?
Setting the sorting in the list bar is not replicated to the sorting of applications in the tile menu.