Is it possible to maintain multiple instances of the SF application in one IAM environment?
I would like to do this in this way, because I want to store the model of various customer applications in separate databases. In this way, customer-specific knowledge stored in the model can be properly secured.
It didn't seem to be a problem to do this, but when I opened the IAM environment I found out that only 1 SF application could open a project.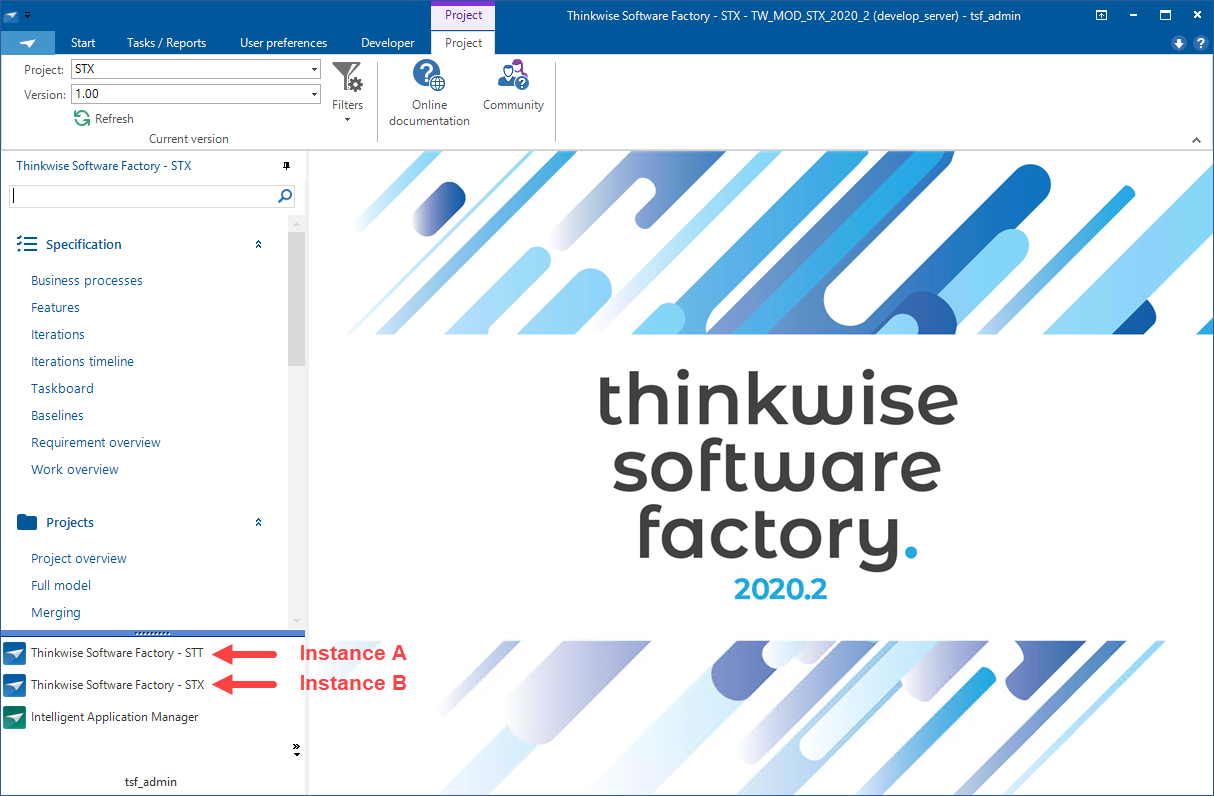 The Project Tab is only visible for Environment B