Hi,
Why is there no option to set the width to 'Header' only? 
If I for example have name, last name, first name, and go for headers and data… there is always that one name that makes a mess. 
Simple display the column in the width for the header makes sense to me.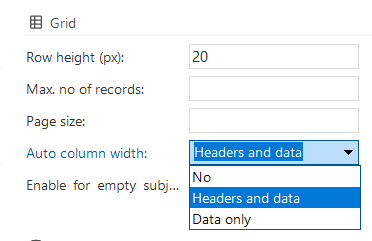 Any thoughts on this?
Alexander