In the Software Factory, we have the Icons screen where we can find every icon used in our project. However, if I reuse the icon for a label, this icon gets duplicated in my overview.
As a result my overview gets crowded with identical icons: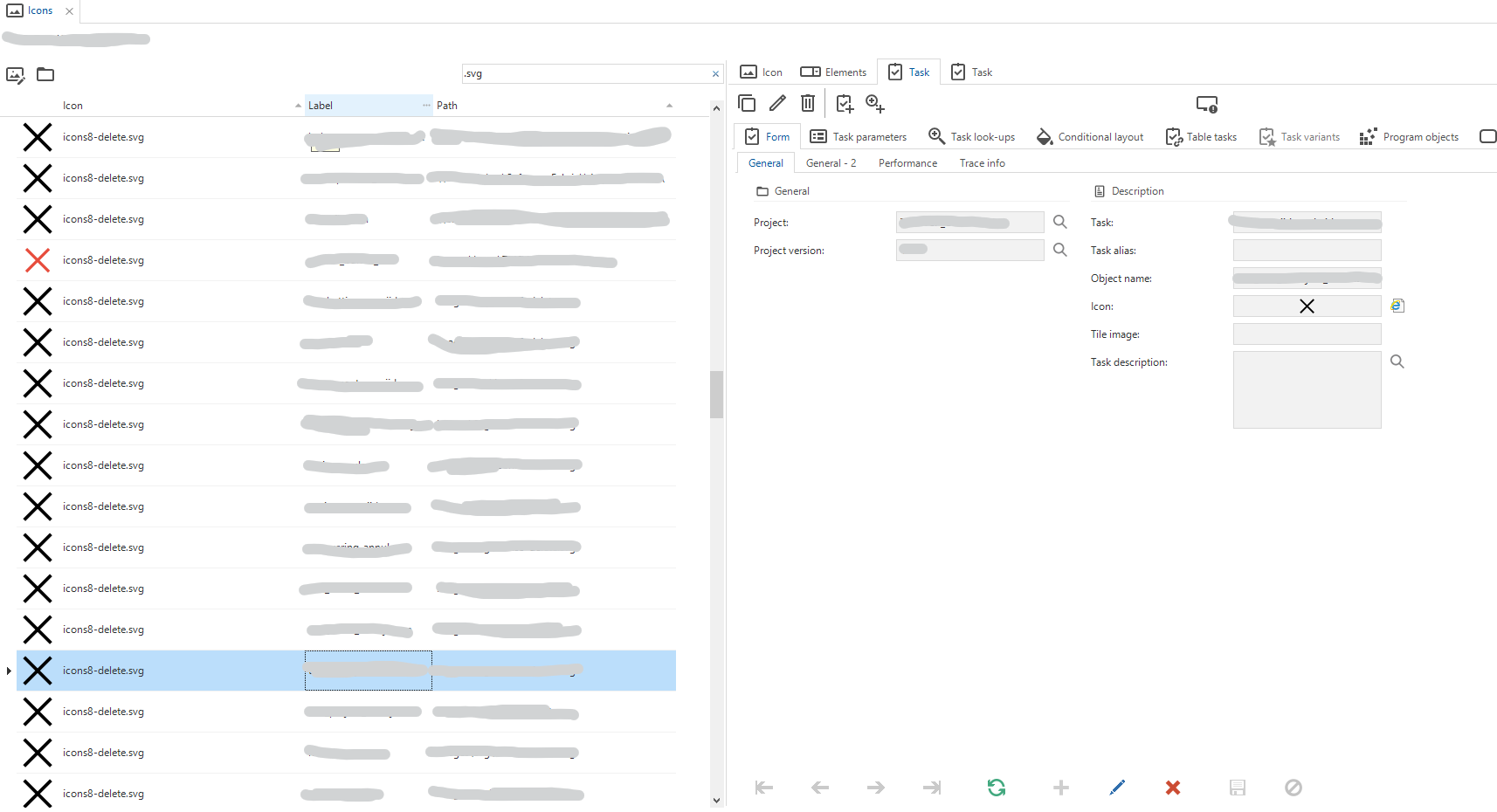 I would prefer to see the used labels as a detail list per icon. This would motivate the reuse of icons, because I would have a much more streamlined overview of all icons.
This would also make the list of icons more manageable: instead of altering an icon per label, I can change a group of labels in one alteration of an icon.