Is this correct behavior by the (latest) GUI? It seems to me this is not the way it should work. A password shouldn't be revealed like this.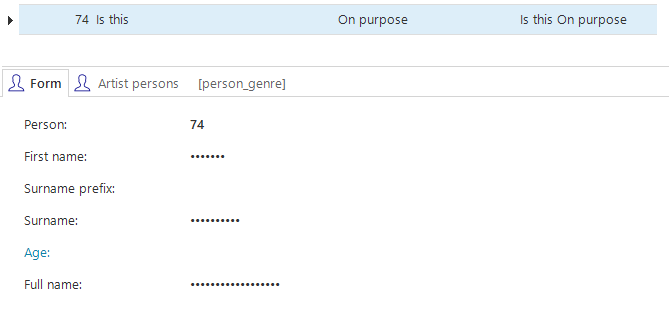 Best answer by Erik Brink 20 November 2019, 12:29
Hi Mark,

At the moment we only support the password control in the form.

Notice the control doesn't add any form of encryption to the stored data, so it's not a very secure way to store password information in the database.
Regards, Erik
View original