While implementing an application I have the following challenge: I want to change the look-up of a specific field for a variant separately from the default setting for this subject. Unfortunately the custom look-up is disabled and greyed out in the variant settings. Is there a possibility to change it separately for each variant?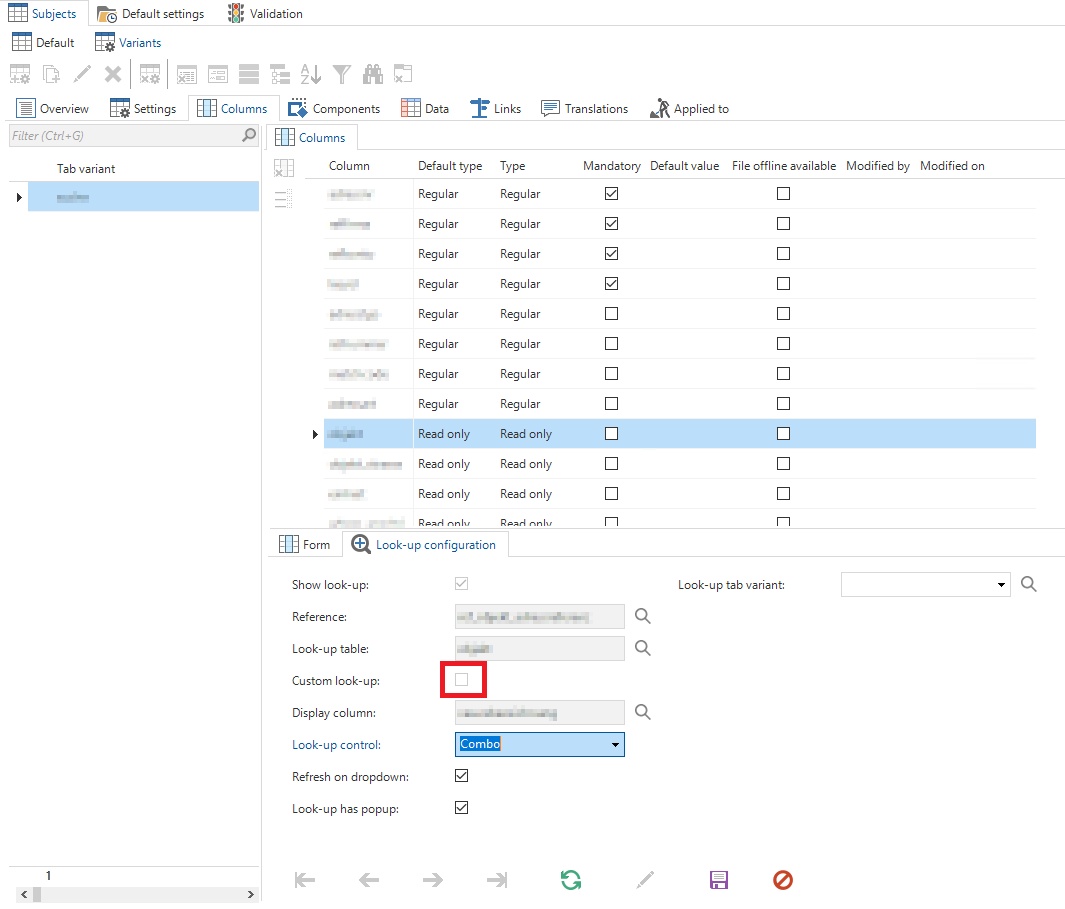 Best answer by Anne Buit 13 September 2019, 08:26
Hi Hauke,
We plan to implement this in the future. You can vote on the idea to support this
here
.
Using a view instead of a variant would yield the same results for now.
View original