The license is not automatically renewed.
The registration has been successful.
Starting the IIS application manually also works fine; when i start it as administrator as well when i start it as de pool-user.
Automatically it does not work.
I'm working with the installation 2021.1
I have checked the problemsolving: idle-time is set to 0 and startmodus is AlwaysRunning. The authorization on the wwwroot-map is set correctly.
So beats me. What can i do? Who has any ideas?
Best answer by Vincent Doppenberg 19 April 2021, 20:15
Hello Marco,
Can you confirm the following.
You have the Application Initialization module installed. This is necessary in order for the Start Mode configuration on an Application Pool to work.

The Application Pool's Start Mode configuration is set to Always Running. This setting will cause the Application Initialization module to ensure that the Application Pool is always running.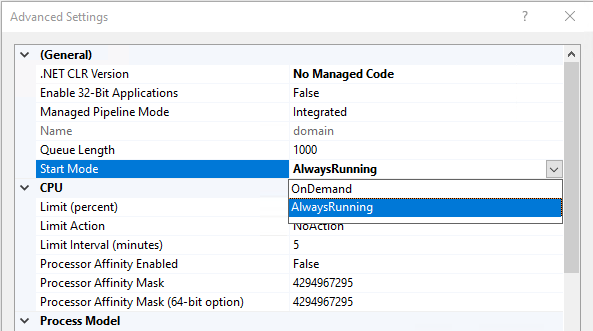 Your site has an http binding, not just https. The Application Initialization module fires the startup requests to web applications over http. These requests need to arrive in order for Indicium to be started automatically after downtime.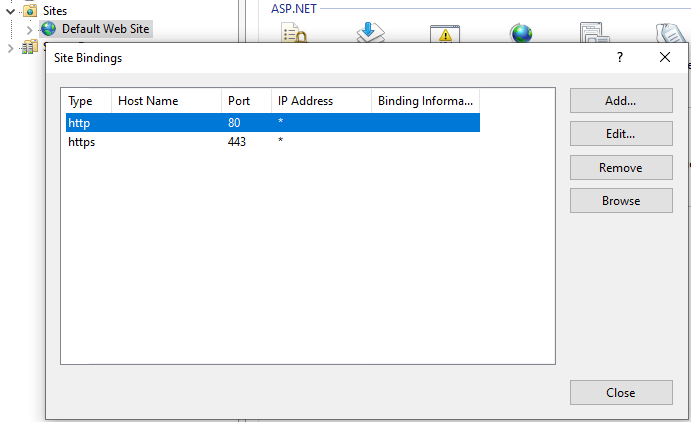 The first ​rewrite rule in the web.config of your Indicium application is the following. If you use rewrite rules to route http traffic to https, then an exception must be made for the requests made by the Application Initialization module. The rewrite rule below is included in Indicium by default, but it is important that it is turned on and placed at the top of the list of rewrite rules.

I hope this helps.
View original