I am trying to pass a variable to a DevExpress report using the Reportingservice. When I call the report directly, passing the parameter directly as a Report parameter, it works fine. When I am trtying to pass it with help of the rapport_params it fails somehow.  In the rapport_params I inserted the following values:
id    149530
report_id    115036
parmtr_id    order_nr
parmtr_value    1035939
 
Inside the DevExpress report I have defined the variable: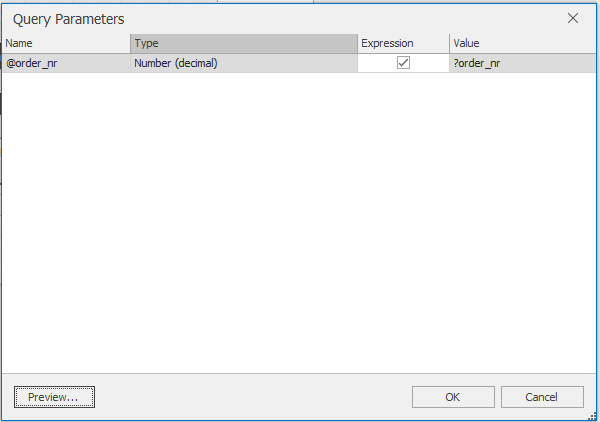 When I use a value in the preview it also works fine, so I guess the problem is in passing the value from the Reportingservice to the report? Does anyone have any experience with this?