Hi,
Since our upgrade from 2021 to 2023 we get complaints from users that they get errors when selecting an Outlook message in our attachments table: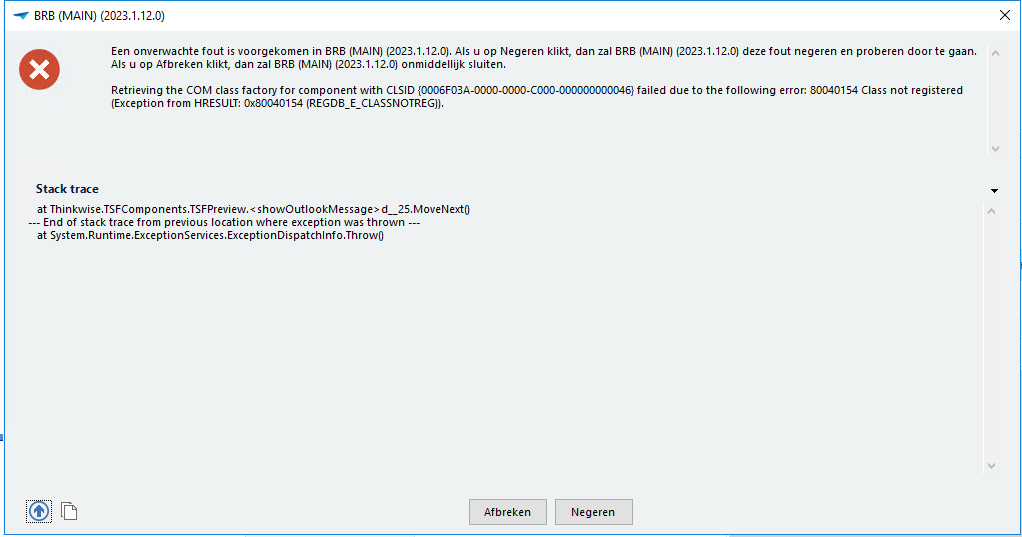 The TW debugger is a bit more specific with "Couldn't find a compatible Webview2 Runtime installation to host WebViews"
I've found this topic:
But the user can preview an msg file in file explorer so that bit is working properly.
Only in TW the msg preview failes.
Other files such as pdf work without any issues.

Hopefully someone can point me in the right direction.