Hi all,
when multiselecting records in Universal GUI the selected records get a gray background as seen in img 1.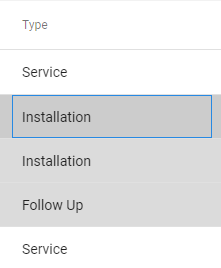 But when you set a background color as a conditional layout, the multiselect becomes unnoticeable(img 2)
In img 2 I have selected the last 3 "Service" records but it is not noticeable.

How can this be fixed?
Thanks.