I am getting the following error after I changed a template, then I have to generate definition. When I try to do this I get the below error. 
When I create and generated code via deployment it works..
What causes this?
I'm on 2023.1, latest GUI and applied all hotfixes.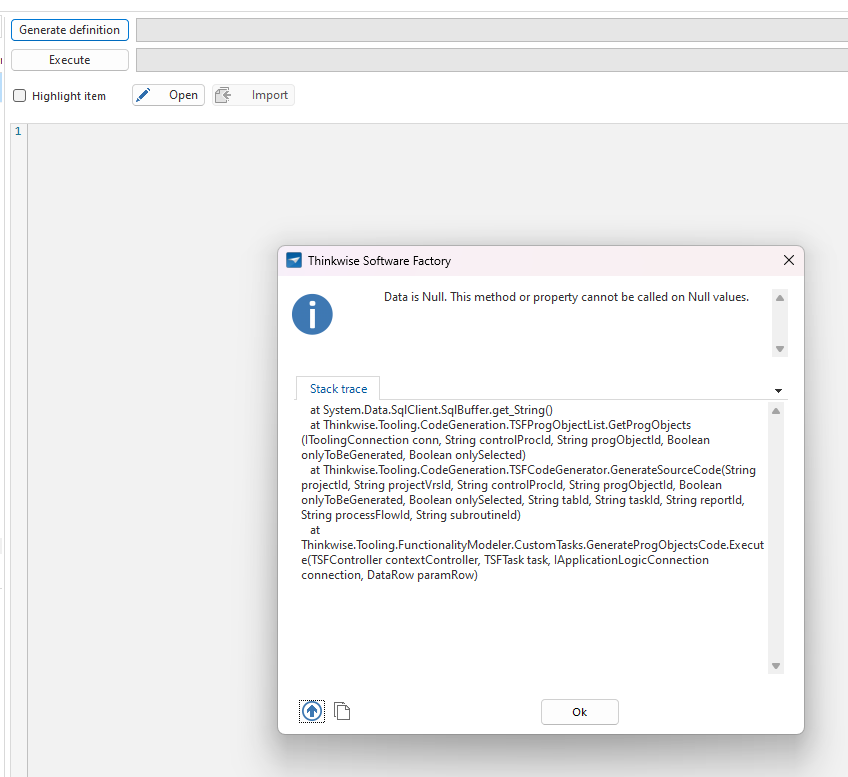 Best answer by Jeroen van den Belt 23 June 2023, 11:25
View original