Our organization uses order folders to log different kinds of order reports. For example: order confirmations, shipping orders, certification etc.
I have created a system flow which receives information through a HTTP connector (from a process flow). Six (DevExpress) reports are generated this way and eventually written into an order folder. This works fine for three reports except for two documents which contain scripting and one report with a watermark. The report is saved into the correct folder, but it's empty. As if no ID was forwarded to the generate report process action.
The document with the watermark was eventually saved successfully when we deleted the watermark, but this is a rather inconvenient 'solution'. 
Is there a known issue with generation and writing reports which contain scripting and watermarks?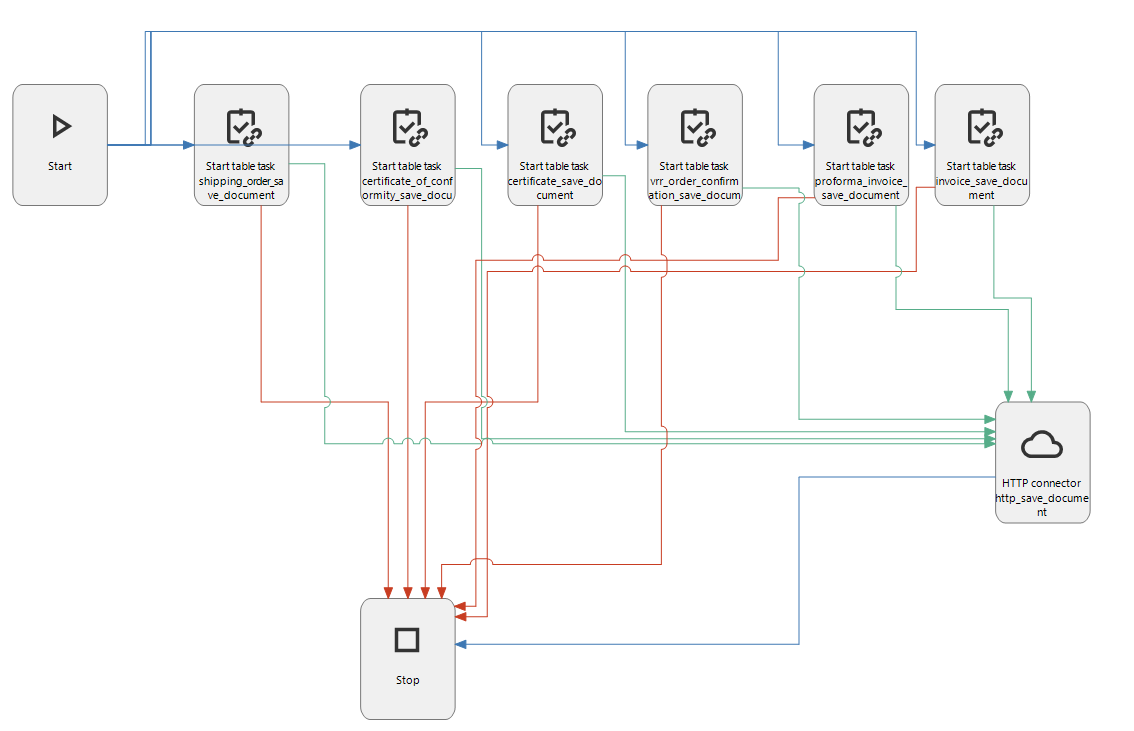 Process flow with the HTTP connector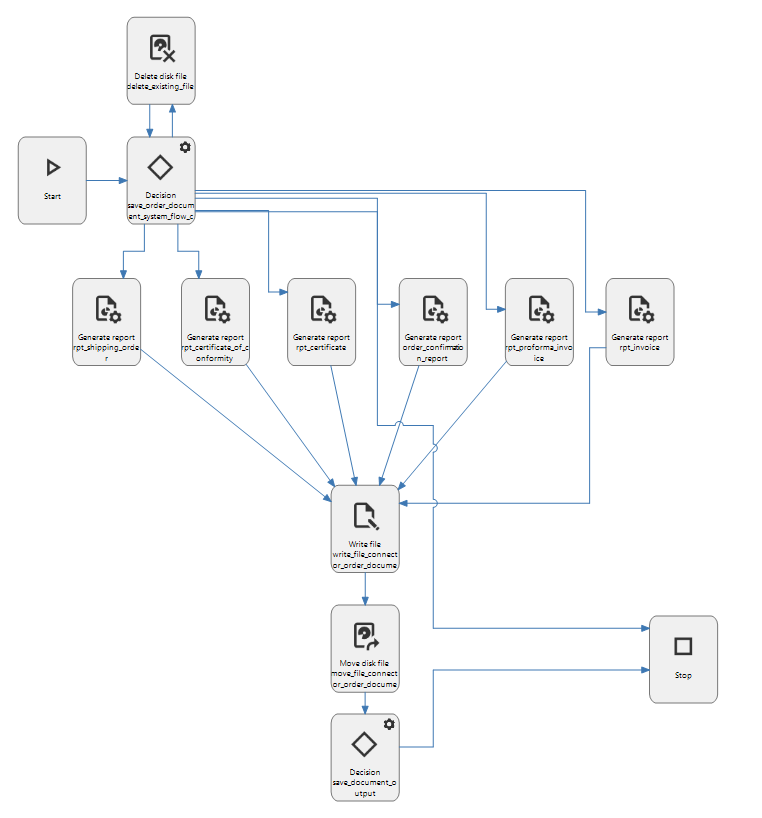 System flow for generating, writing and moving a report.