I've created an new Crystal Reports report. When I open this from my development PC it's working proper (see print screen below)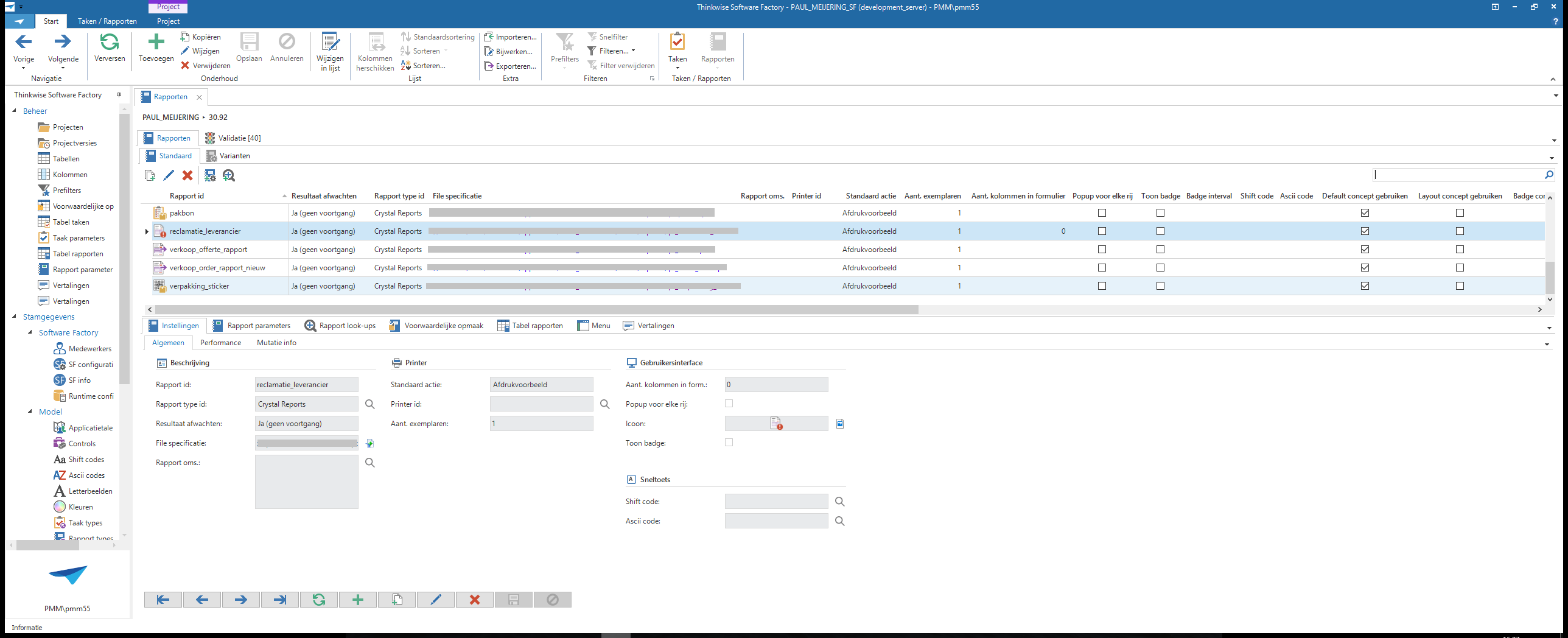 But when the user starts this from the test environment, from a different PC, the database name is not filled. The following screen pops up:
When I check the debugger, I notice that the database is filled (see print screen below), the same goes for my other Crystal Reports reports. Am I missing something? Maybe some settings in Crystal Reports?