Hello,
Is it possible to connect the 'GO' button of an android keyboard to the Confirm button of a task?
In the attached screen shot I want to connect the blue button with the white arrow on the bottom right of the screen, to the confirm button of the task. (In the screen shot it is the button "Uitvoeren")
So when I press the blue button, the task will be executed.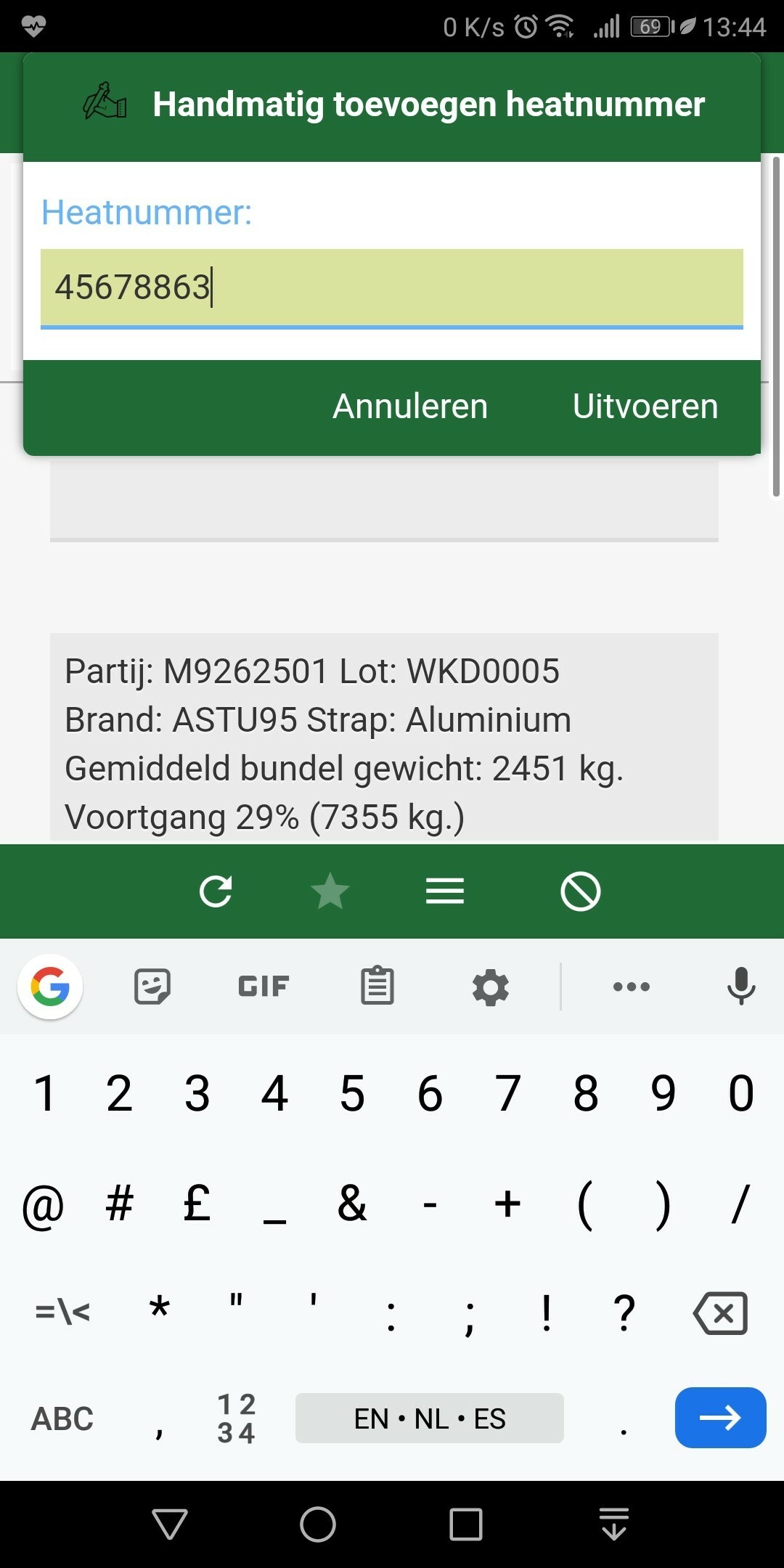 Best answer by Leroy Witteveen 20 August 2019, 09:48
View original