Is it possible to add a line based on some queried values to the graph view of a cube. See red line in attached image (Excel example).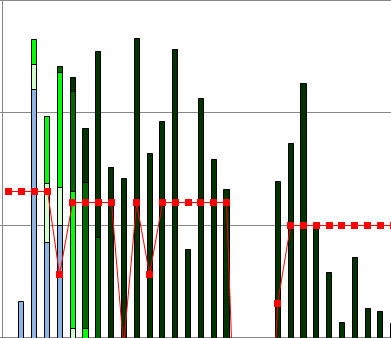 Best answer by Anne Buit 16 April 2019, 08:53
Hi Dennis,
Currently, the Software Factory does not provide an option to configure cube fields to use different chart types within the same cube view. The chart type is set at cube view level and is not available to be set per cube field.
However, for compatible chart types this would make for a great addition. Feel free to submit this in the
Ideas
section.
View original