Let's say I want to apply a manual filter in the following treeview, so I can see all validations assigned to me.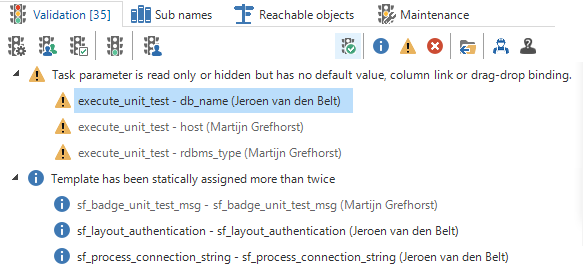 This will lead to the following structure:

I would very much like to be able to keep seeing the parent nodes, leaving this full branch of the tree intact. This way you never lose the structure of your treeview out of sight while filtering.