I am on SF 2017.1 and would like to add a printer to my project to be able to select a specific network printer for a report (see attached screenshot).
I chose this approach to be able to influence the printer settings for a report (e.g. orientation, collate etc.).
Any help is appreciated!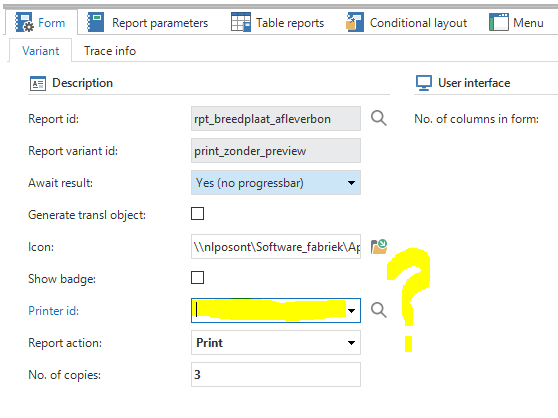 Best answer by Jasper 17 September 2019, 10:02
Hi Dennis,
Just add the name or path of the printer to the list, like this: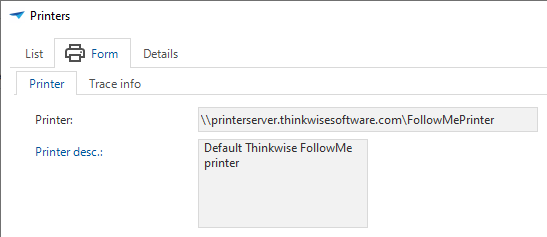 To get a list of available printers you can, for example, execute the following command in the Windows command prompt:
code:
C:\Users\me>wmic printer get name
Name
OneNote
Send To OneNote 2016
Microsoft XPS Document Writer
Microsoft Print to PDF
Fax
\\printerserver.thinkwisesoftware.com\FollowMePrinter

View original