Is it possible to hide these standard report parameters : action/printer/paper source/number of copies ?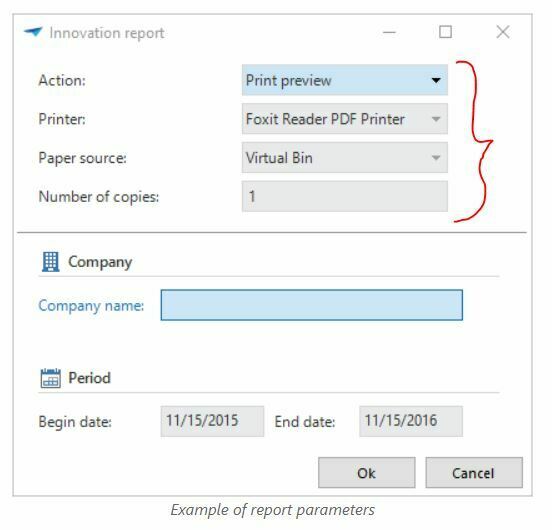 Best answer by poonam 20 February 2019, 15:34
[solved] : By adding an extra hidden report parameter with Property = Action (or File path or printer name, etc) with an integer datatype.
Also, the default/layout/report input checkboxes under the Performance tab of the parameter can be better switched off.

View original