Hi all,
This post will explain how you attach images or videos to your post.
To attach an image you have some options but first you need to click the image button in the text editor: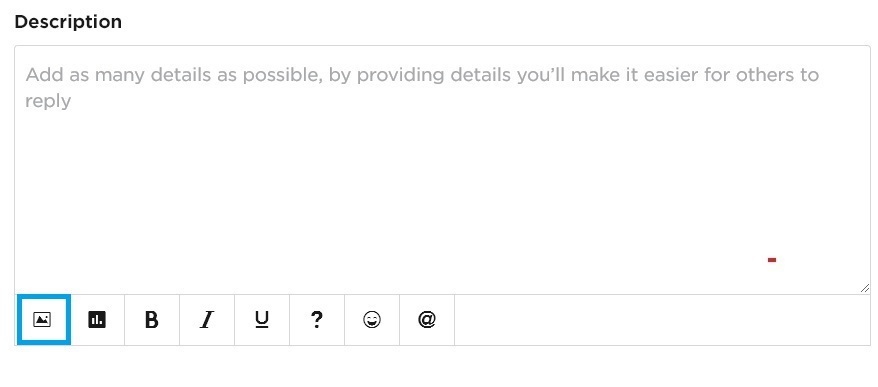 Next you will be asked if you wish to upload an image or upload a video. Click on upload button to browse your computer for the image.
For the videos you can simply paste the url link to youtube or vimeo.

By default, the image or video will be added to your post as an attachment. You can also choose to place the image or the video in the text by clicking the
Place in text
button.

Tips:
Do not publish privacy-sensitive personal data
Anonymize privacy-sensitive personal data or ask permission from user
Be GDPR Compliant
Have a great day!
Moller