For example, for insurance companies it is important to look at photos to make an accurate judgement whether or not the company should pay out insurance money. Or for a webshop that sells printers it is important to show the customer what the product looks like. Currently we can kind of make something like what I will suggest here (in combination with a list and the document viewer) but it's not exactly like it.
What I picture is something like this: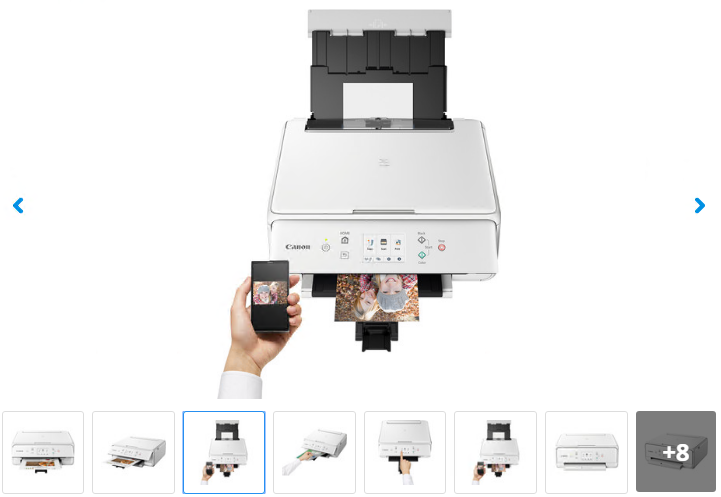 How I picture this in the Thinkwise software (pun intended), is that this would be a Screen type component.
A table "Product" with a detail table named "Product photos" should be created. The screen type should be attached to the "Product Photos" table and will show all photos from a single product. The way it should determine which column to use for the image slideshow is to find a column in the table that has an Image control. Uploading photos can be done by either making a Task or maybe even through the screen type component.
What do you think about this idea? Let me know