Last week we upgrade the SF from 2018.02 to 2018.03 and since then we have trouble with the performance. Our application starts normal but when we choose for the first time a (simple) menu-option the waitingtime is more then 6 minutes before it shows a result. The same after every 'refresh model'.
Similar problem occurs when we start the SF itself, if freezes about 15 seconds before we can chosse an option.
See the screendumps below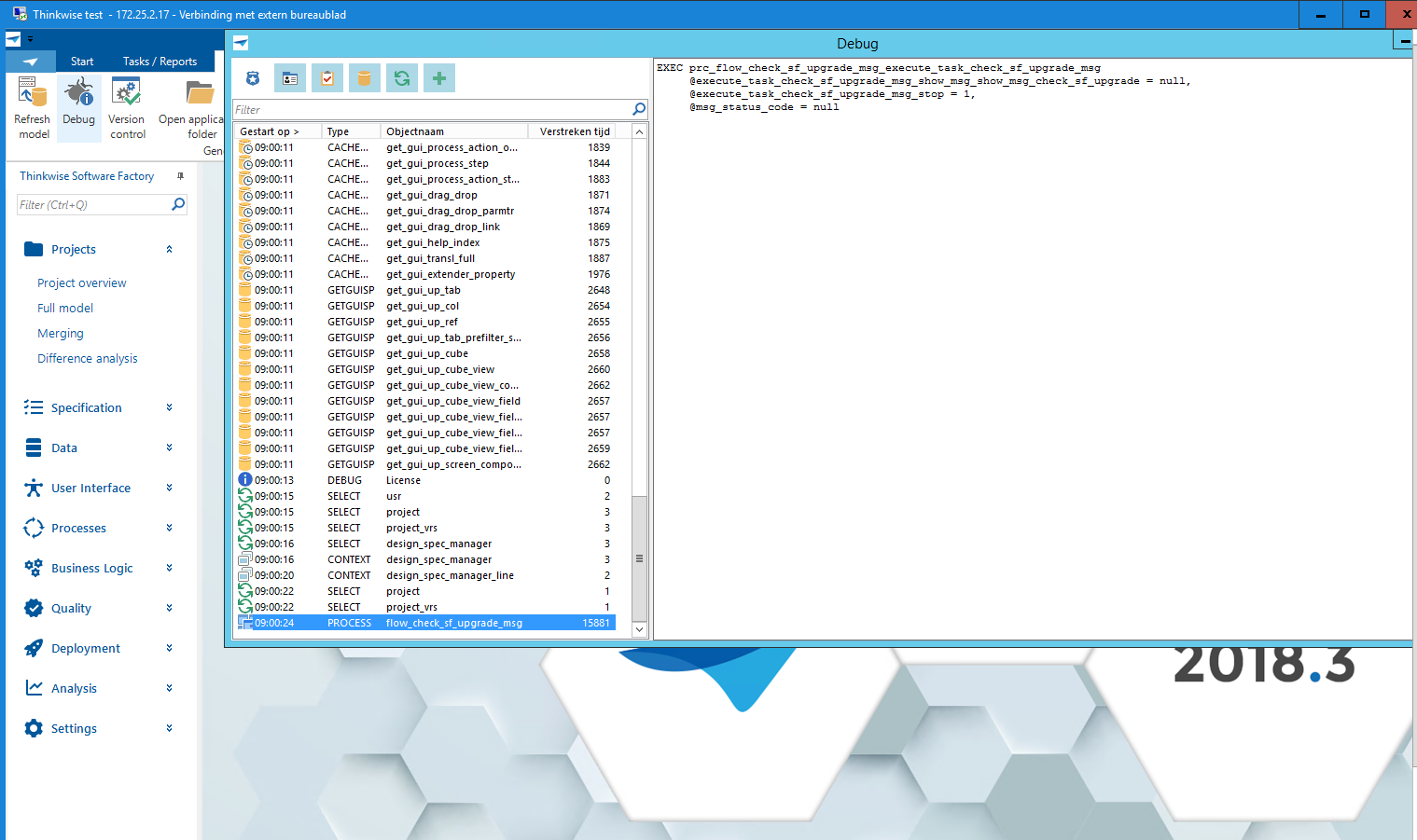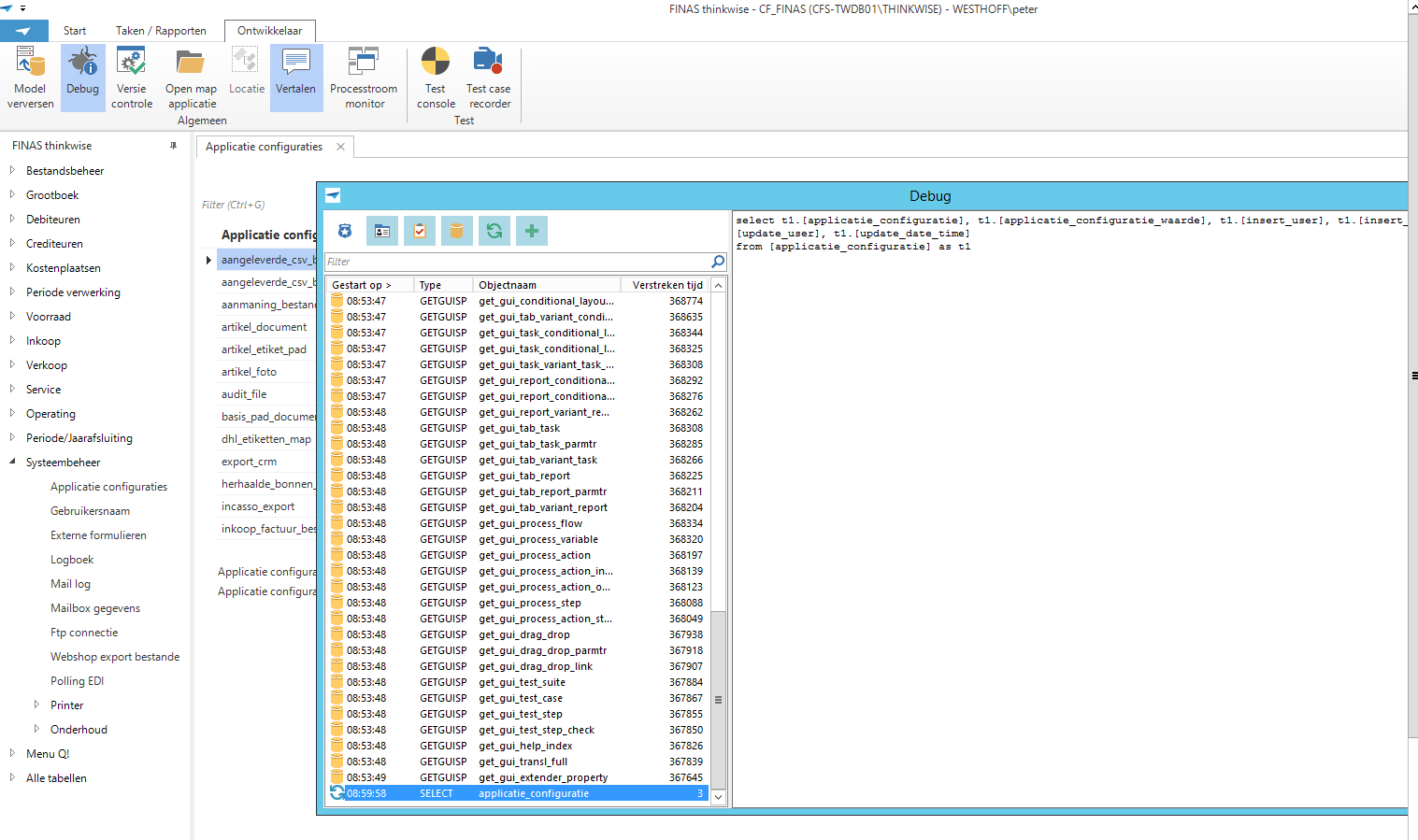 Best answer by Anne Buit 31 July 2019, 15:27
Hi Hugo,



The extender should not influence this behavior. 17 seconds is still way too long. Can you run the attached query on your SF database and let us know the results? The query is an improvement of the hotfix that might just do the trick.



If this does not resolve the problem, it would be a good idea to create a ticket with the SF database attached so we can reproduce and investigate the scenario further.
View original