During development you often have a SF and the application running against the SF. However, both have the same icon. Is there an option to change the icon for the application when it's running against the SF?
Best answer by Jasper 16 July 2019, 10:15
Hi Erwin,
You can change the icon using the
ApplicationIcon ini parameter
.
Please note that, when you're using the same GUI executable, Windows will stil merge the icons in the task bar.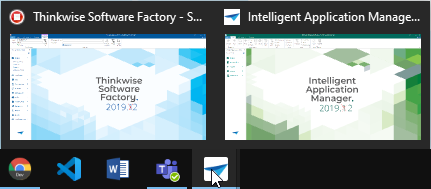 View original